Promoters and partners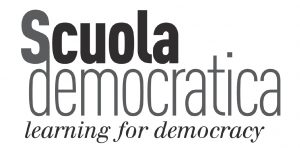 Scuola Democratica – Learning for Democracy is a cultural association and academic journal dedicated to enriching the scientific and cultural debate on school, university, education, work, and lifelong learning in an organic and cross-cutting manner. It is aimed at researchers, experts, administrators, managers, teachers, trainers, and welcomes their contributions. Scuola Democratica is supported by a scientific network of more than 100 scholars and aims to be a meeting ground, nationally and internationally, between the various disciplines (in particular, anthropology, economics, pedagogy, psychology, and sociology) concerned with issues in education and training. The association is also supported by influential institutional partners.
Please find here the Scuola Democratica journal homepage: https://www.mulino.it/riviste/issn/1129-731X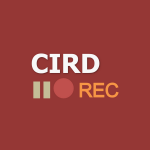 CIRD (Centro Interuniversitario per la Ricerca Didattica) is the main research center in Sardinia on educational processes and policies of educational experimentation at school and university level, and in a multi- and interdisciplinary perspective. Its main objective is to foster school-university collaboration and to support the integration of the educational system as a whole. It promotes research and training activities with schools, teaching associations, public agencies, and other research organizations.

Since its outset in the early 1950s in Bologna, the aim of Il Mulino publishing company has been to contribute to Italian culture through a program of publications that drew significantly from the Anglo-Saxon social sciences, and was inspired by an explicitly empirical and reformist approach. To date, the Mulino's primary goal is to provide modern instruments for knowing that contribute to political-cultural debate and foster the formation of informed public opinion.